Historical celebrations in Rochefort : 26 and 27 August 2017
"Rochefort, Ville en Fête" transforms the city for two days of fun where you'll relive a period of the history of Rochefort!
After "La Vie en Rose", "Rochefort celebrates the Hermione" and "The Demoiselles are 50 years old", the city will greet you the last weekend of August in the streets of Rochefort, in the Naval Dockyard : dance, street plays, concerts, historical re-enactments...
Rochefort in costume, celebrates its history
At the end of August, come and travel in time in Rochefort!
In 2016, were celebrated 3 important dates in the history of Rocheforty : the 350 years of Rochefort, 50 years of the Demoiselles and the 200 years of the Raft of the Medusa.
This year, in 2017, it is the year of La Fayette! From mid-June to the end of September, an exhibition is dedicated to him at the Hèbre de St Clement Museum. Let us celebrate together in costume this "Hero of the Two Worlds".
The program of "Rochefort, celebrates La Fayette"
The festivities will occur in different places in Rochefort : Place Colbert, the "Jardin de La Marine", the Corderie Royale, the streets of the town center.
Two days of street plays, patrols of soldiers, war camps, a night ball and the famous "parade" of the costumed people of the 18th century.
Visit the dedicated website: www.rochefortlafayette.fr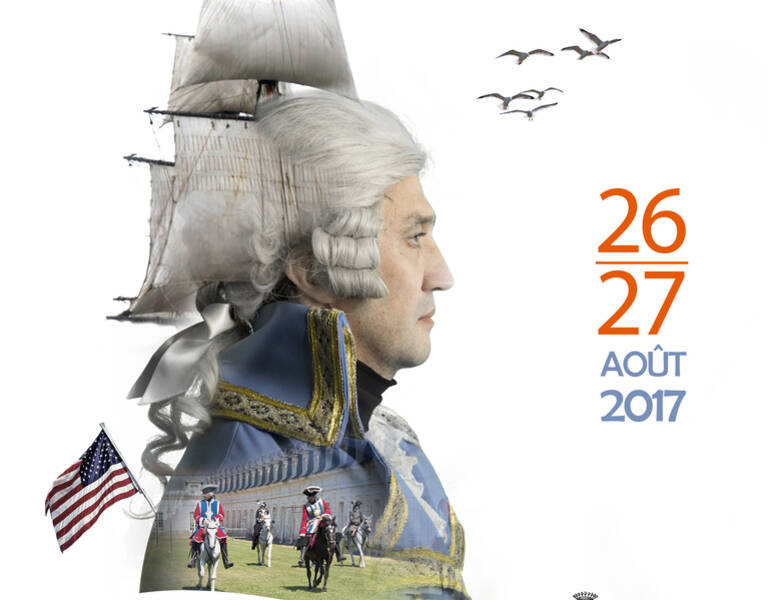 Rochefort fête La Fayette, 26th and 27th August 2017
Saturday 26th August : France-America day Sunday 27th August : Celebration of the Nation
C'est l'année La Fayette à Rochefort !