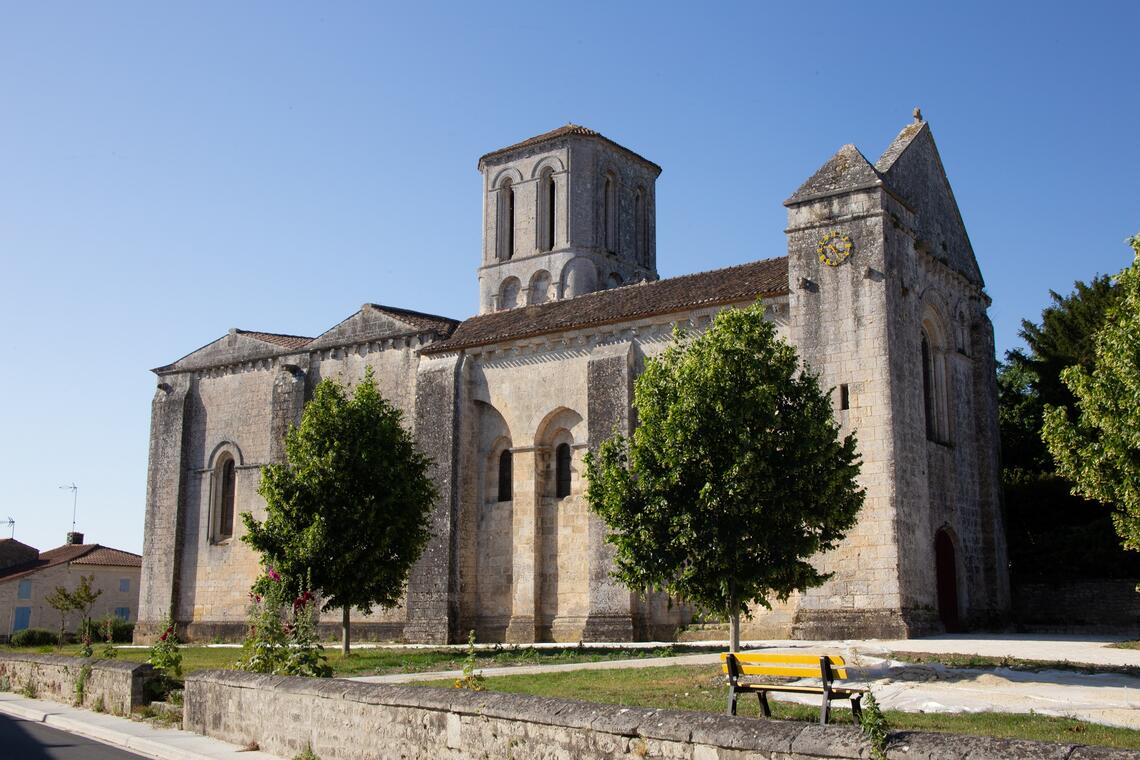 Itinerary 20 - Tour of the "Bois des Châtaigniers" 4.3 mi - 1h30
Explore the forested surroundings of this rural town formerly known as the White Island.

Formerly known as the "White Island," the commune of Champagne is distinguished by its forested surroundings. This course will introduce you to fields and the woods, the charms of this
rural commune.
Points of interest
1
Saint-André de Champagne Church
47 meters of difference in height

Start altitude :

14 m

End altitude :

14 m

Maximum altitude :

30 m

Minimum altitude :

7 m

Total positive elevation :

47 m

Total negative elevation :

-47 m

Max positive elevation :

9 m

Min positive elevation :

-11 m