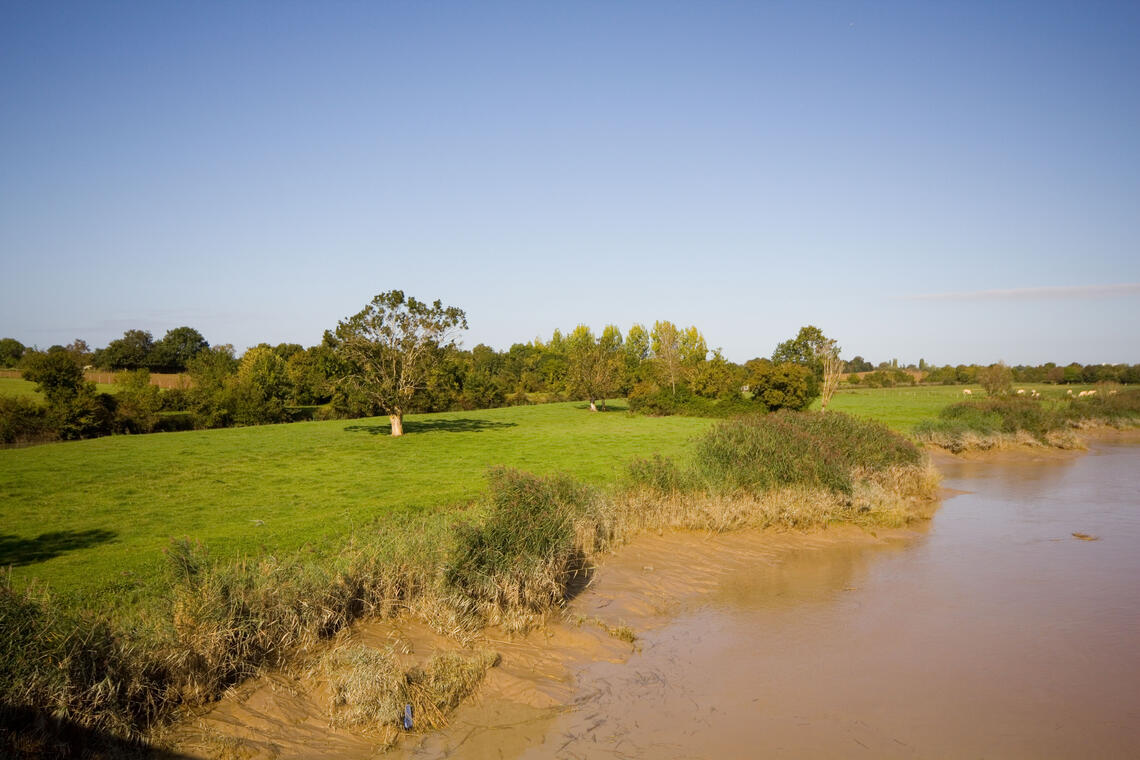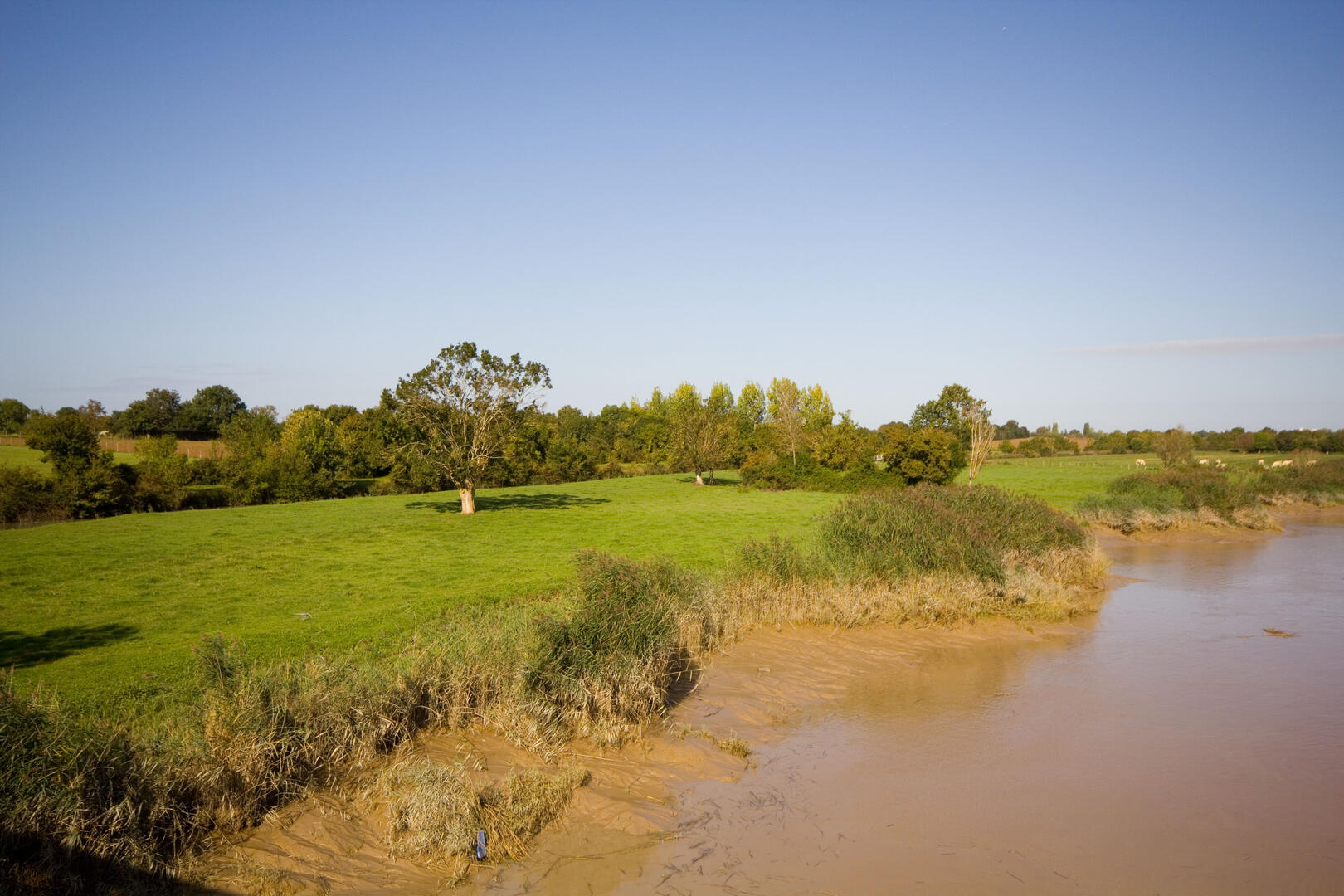 Cycling path 7 : Le Chemin de Saint-Clément - 9.9 mi
Forming, at the time of the Arsenal, the hinterland of Rochefort, this territory supplied the Royal city with food and drinking water (aqueducts, water tower, etc.). A tradition of market gardening and animal husbandry has shaped these landscapes.
Points of interest
1
The Cabariot leisure area
A large estate of 10 hectares for walking, fishing and relaxing. Space accessible to all. In the immediate vicinity of the Vélodyssée© and the Flow Vélo©, a few minutes from the village.
The area is equipped for children with wooden games in particular. On the site: snack bar, toilets, drinking water. The site has the "Family Course" fishing label.
This former railway bridge, inaugurated in 1889, was used to cross the Charente by the Rochefort-Le Chapus trains. The trains have now given way to hikers and cyclists.
The Cèpe bridge is the main crossing point of the Charente for the users of the Vélodyssée© and the Flow Vélo©.
In 1829, the villages of Candé and Saint-Clément joined together under the name of Saint-Clément. Then in 1902, Saint-Clément took the name of Cabariot, a village then located in the centre of the commune. The village and its numerous hamlets are characterised by a hedged landscape, marked by the furrows of the Charente and Boutonne rivers.
4
The church of Saint-Pierre de Lussant
Built in the 12th century in the Romanesque style, of which the chevet, the choir and the two bays of the nave remain. The square bell tower, pierced by eight long bays, was redesigned in the 14th century. The chapels were restored in the 15th century. In front of the building's portal, two funerary columns are placed. Epitaphs and coats of arms are those of Elisabeth de La Laurencie, de l'Effort, lady of La Font, who died on 31 March 1797, and of Jean François Honoré de La Sauzaye, squire, who died on 12 March 1811.
5
The church of Saint-Clément in Cabariot
The façade of this building is decorated with three Romanesque portals. Modillions with grimacing heads line the perimeter of the chevet. Its illumination allows it to be seen from the Saint-Clément bridge over the Charente.
100 meters of difference in height

Start altitude :

5 m

End altitude :

5 m

Maximum altitude :

26 m

Total positive elevation :

100 m

Total negative elevation :

-100 m

Max positive elevation :

17 m

Min positive elevation :

-16 m