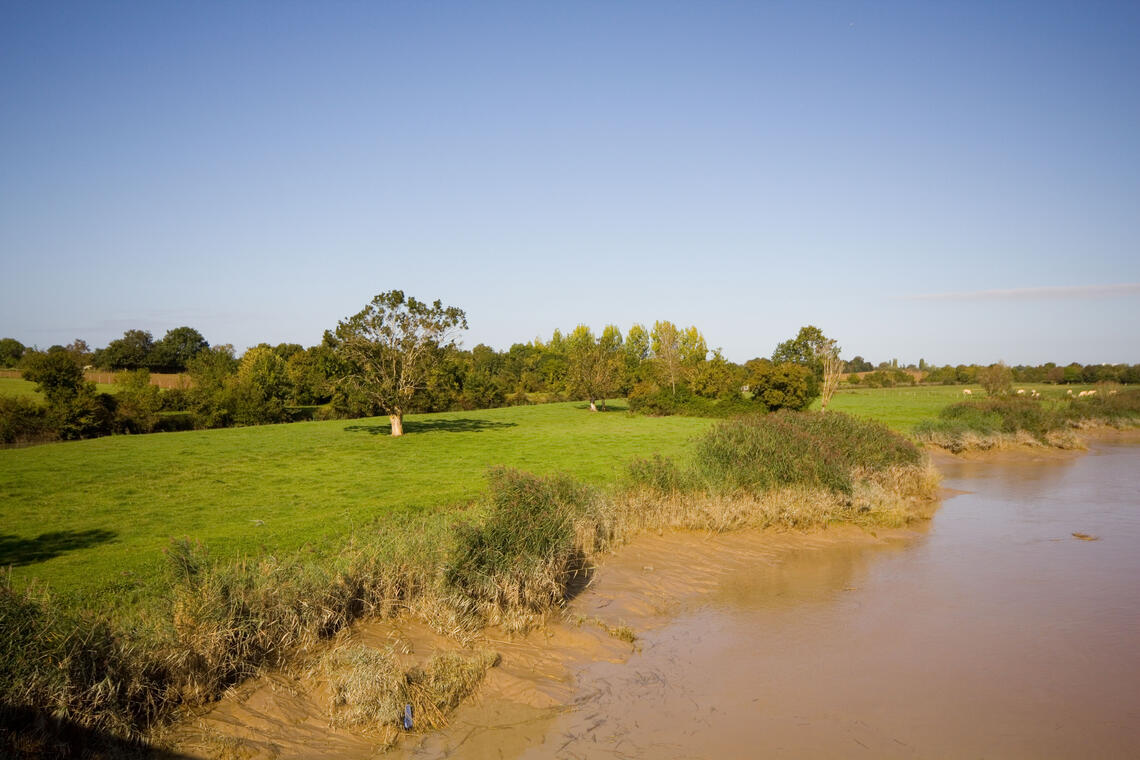 Cycling path 9 : At the border of the marshes - 14.3 mi
in Saint-Coutant-le-Grand
This cycle path passes between the marsh's meadows suitable and the highland sfor cereal crops.

Near sources but also halfway between the marsh's meadows suitable for breeding and cereal crops in the highlands, all the conditions are met to optimize the work of the farmer.
Points of interest
1
The church of Saint-Constant
2km from the village, you will discover this magnificent Renaissance dwelling, fortified on a square plan, framed by high walls punctuated by massive round towers, one of which contains a chapel and the other a dovecote. This building is now a gastronomic hotel-restaurant.
3
The church of Saint-Pierre de Lussant
4
La Pillette: The Saint Lucia Fountain
In the commune of Moragne is the Sainte Lucie spring, known since Gallo-Roman times. Legend has it that it has the power to restore sight to those who have lost it.
The highest point in the area (63m), it overlooks the Muron marsh and the Breuil-Magné islands. The discovery of numerous tools dating from the Neolithic period attests to a human presence from prehistoric times. The church, its cemetery and a dwelling remain from the medieval village. Oaks were planted here to supply the Rochefort Arsenal with masts.
147 meters of difference in height

Start altitude :

23 m

End altitude :

20 m

Maximum altitude :

29 m

Minimum altitude :

2 m

Total positive elevation :

147 m

Total negative elevation :

-151 m

Max positive elevation :

16 m

Min positive elevation :

-19 m