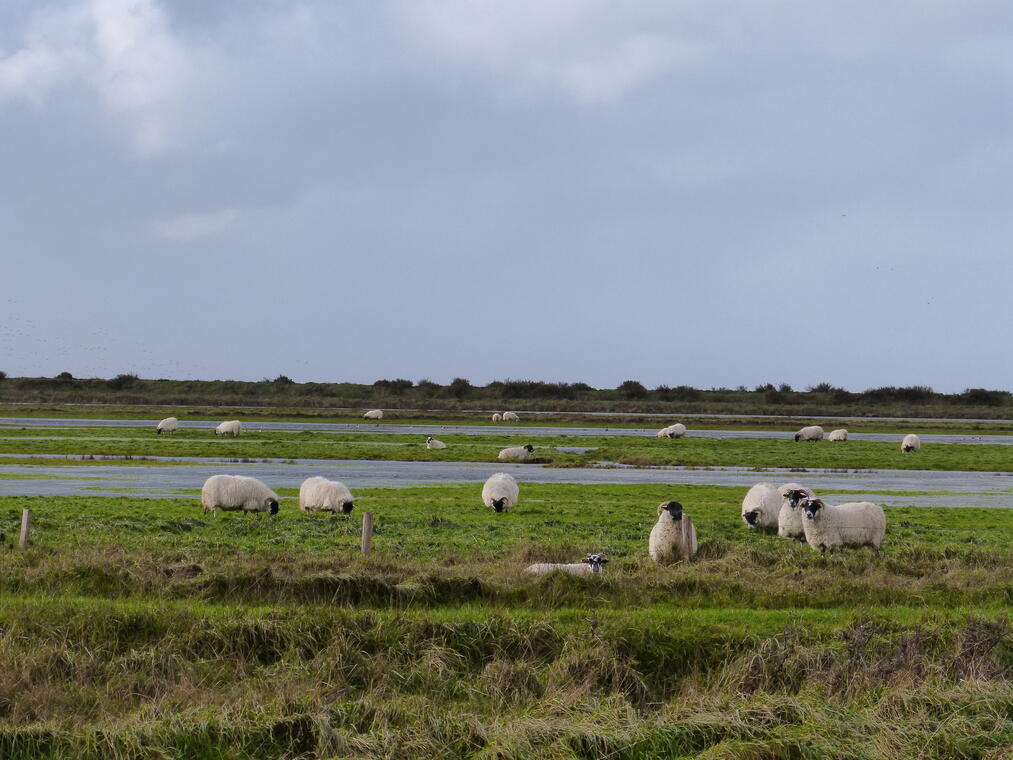 Itinerary 23 - Tour of the locks 3.1 mi - 1h20
Discover a part of this ingenious hydraulic network which shaped the marsh.

Firstly invisible, integrated into the marshes, the canals and locks show the willingness of men to use to their advantage the resources of land and water. On this tour, you will understand the ingenuity of hydraulic organization of the marsh.
Points of interest
The house which served as the lock keeper's dwelling is now disused; it was restored in 2001 as part of a rural heritage renovation programme. The Brouage marshes were cleaned up in the 19th century on the initiative of the sub-prefect of Marennes, Charles Esprit Le Terme. The digging of canals, the installation of locks and the creation of marshland syndicates enabled the marshland to be cleaned up and, above all, the water level to be better controlled. The Beaugeay lock and its lockhouse were built in the early 19th century. The house which served as the lock keeper's house is now disused and has just been restored as part of a programme to renovate traditional rural heritage.
15 meters of difference in height

Start altitude :

1 m

End altitude :

1 m

Maximum altitude :

3 m

Total positive elevation :

15 m

Total negative elevation :

-14 m

Max positive elevation :

2 m

Min positive elevation :

-1 m