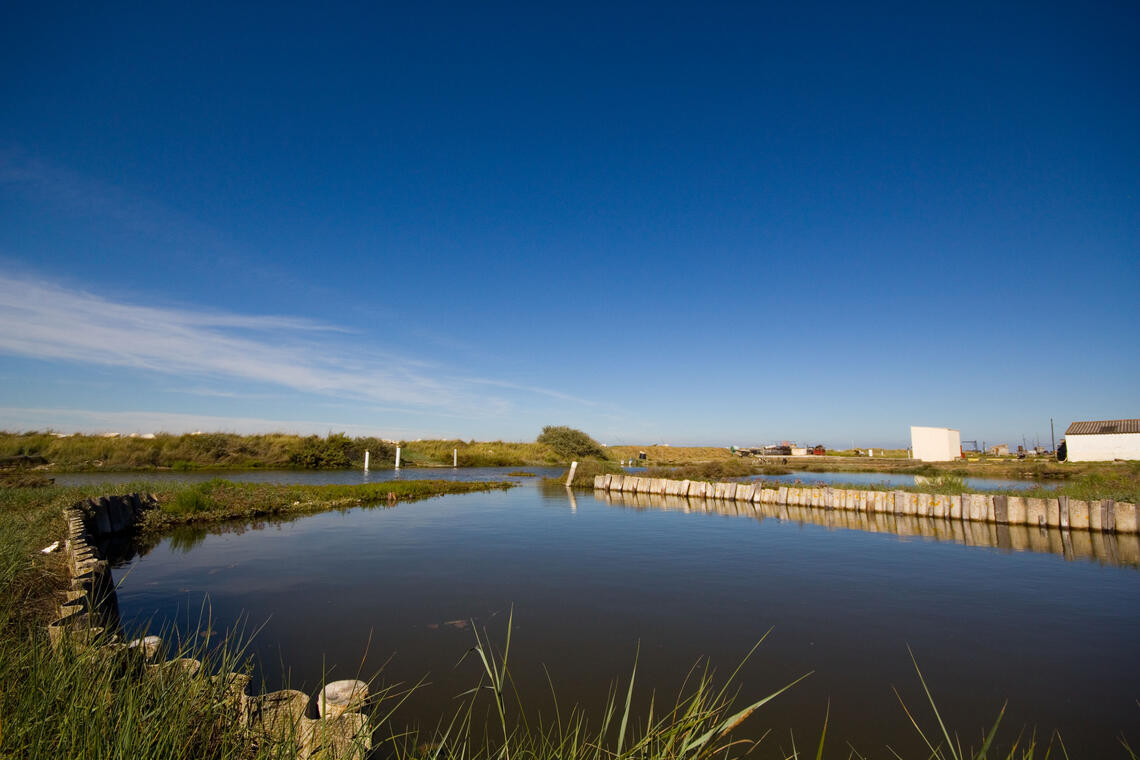 Cycling path 2 : Along the Bridoire - 15 mi
in Échillais
Discover the landscapes that are narrated in Pierre Loti's stories and discover the Naval Dockyard.

On the left bank of the Charente, crossing the marshes will offer unexpected perspectives on inland facades of Rochefort and Tonnay-Charente. Discover childhood landscapes narrated in the stories of Pierre loti and the Naval Dockyard. These landscapes have shaped the childhood stories of Pierre Loti.
Points of interest
1
La Limoise et Pierre Loti
Cette demeure est typiquement charentaise. Autrefois propriété d'Eugènie Duplais, une amie
intime de Nadine VIAUD, mère de Julien VIAUD alias Pierre LOTI. La fille de Mme Duplais
était plus âgée que Julien d'une huitaine d'année et était pour lui une autre grande soeur.
Ils s'aimaient beaucoup et ont passé des journées entières à jouer dans la propriété.
Pierre Loti en parle comme d'un paradis sur terre.
2
Église Notre-Dame d'Echillais
3
LE PONT ET LA MAISON DU TRANSBORDEUR
Inauguré en 1900, ce pont est composé d'un tablier métallique reposant sur deux piliers
sur chaque rive. Sa nacelle, suspendue par des câbles, se déplace d'une rive à l'autre. Classé
monument historique, il permet aux piétons et aux vélos de franchir aisément la Charente.
4
LES FOSSES DE LA GARDETTE
Ces fosses témoignent de l'histoire de la marine royale de Rochefort. Elles permettaient
en effet de tremper les mâts afin de les rendre imputrescibles avant d'équiper les vaisseaux.
5
LES ÉCLUSES DE BIARD ET LE CANAL DE LA BRIDOIRE
Construites en 1784, ces écluses composées de 4 portes actionnées par des treuils sont un bel
exemple de la maîtrise de l'eau dans les marais du Pays rochefortais. Elles ont été remplacées
par des ouvrages plus récents situés à proximité.
6
LE PONT SUSPENDU DE TONNAY-CHARENTE
7
L'ÉGLISE DE SAINT-HIPPOLYTE ET LA FONTAINE
Située sur l'emplacement d'une ancienne voie gauloise, l'église est édifiée au XIIe siècle par
Geoffroy le Vieux , seigneur de Tonnay, qui y dépose une partie des reliques de Saint-Hippolyte.
Le Blason des Mortemart, seigneurs de Tonnay est représenté dans la nef au centre de la voûte.
80 meters of difference in height

Start altitude :

6 m

End altitude :

6 m

Maximum altitude :

19 m

Minimum altitude :

1 m

Total positive elevation :

80 m

Total negative elevation :

-80 m

Max positive elevation :

12 m

Min positive elevation :

-7 m