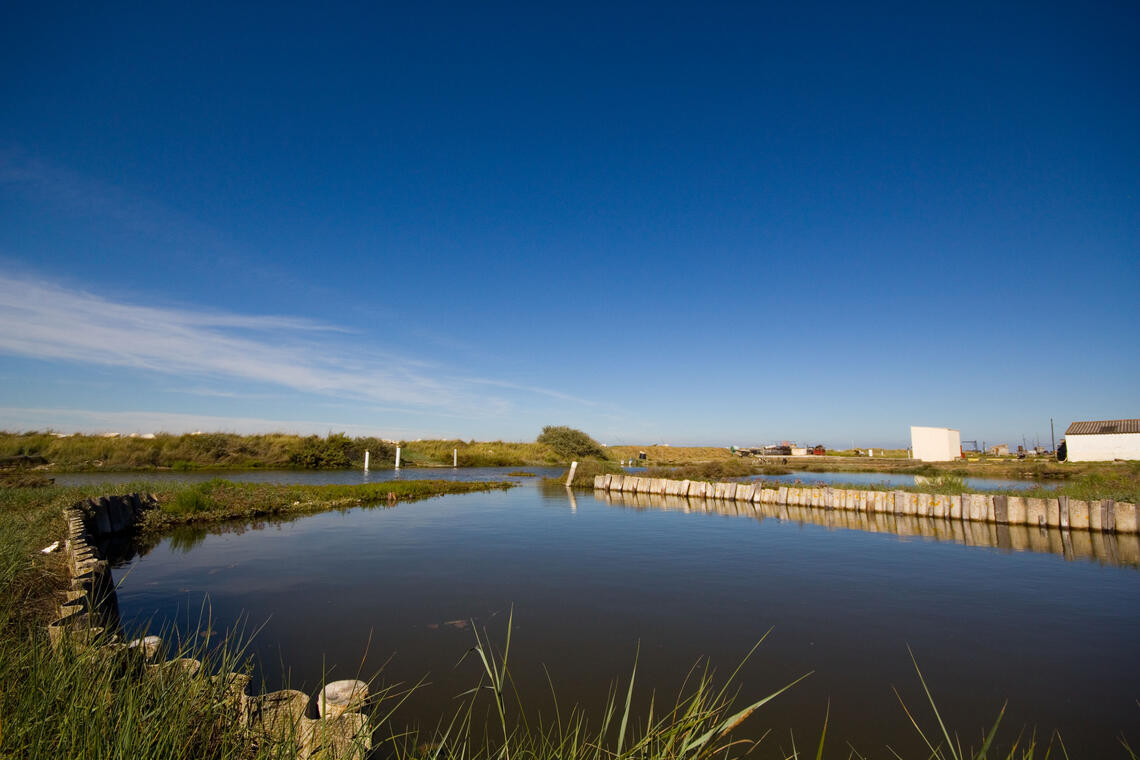 Cycling path 2 : Along the Bridoire - 15 mi
Enjoy the views of the Transbordeur bridge and the Tonnay-Charente suspension bridge. Between Charente and the Charente-Seudre canal, fill up with fresh air! Discover the childhood landscapes recounted in the stories of Pierre Loti and the developments of the Arsenal Maritime: the mast pit of the Gardette, crossings of the Charente, canals. These landscapes shaped the childhood stories of Pierre Loti.
Points of interest
1
Church of Saint-Hippolyte
Situated on the site of an ancient Gallic road, the church was built in the 12th century by
Geoffroy le Vieux, Lord of Tonnay, who deposited some of the relics of Saint-Hippolyte there.
The coat of arms of the Mortemart family, lords of Tonnay, is represented in the nave in the centre of the vault.
2
La Limoise and Pierre Loti
This house is typically Charentaise. It used to belong to Eugènie Duplais, a close friend of Nadine VIAUD, mother of Julien VIAUD alias Pierre LOTI. Mrs Duplais' daughter was eight years older than Julien and was another big sister to him. They loved each other very much and spent whole days playing on the property. Pierre Loti speaks of it as a paradise on earth.
Built in the 12th century, it is one of the most famous Romanesque churches in Saintonge. You can admire its richly decorated and sculpted portal which was restored in 2011.
4
The bridge and the Transbordeur Bridge house
Inaugurated in 1900, this bridge consists of a metal deck resting on two pillars on each bank. Its gondola, suspended by cables, moves from one bank to the other. Classified as a historic monument, it allows pedestrians and bicycles to cross the Charente easily. The last transporter bridge in France.
5
Les fosses de La Gardette
These pits bear witness to the history of the Royal Navy in Rochefort. They were used to soak the masts in order to make them rot-proof before equipping the ships.
6
Les écluses de Biard and le canal de La Bridoire
7
The suspension bridge of Tonnay-Charente
This bridge, inaugurated in 1842 to the design of Louis Dor, is one of the oldest suspension bridges in Europe at 620m long.
80 meters of difference in height

Start altitude :

6 m

End altitude :

6 m

Maximum altitude :

19 m

Minimum altitude :

1 m

Total positive elevation :

80 m

Total negative elevation :

-80 m

Max positive elevation :

12 m

Min positive elevation :

-7 m