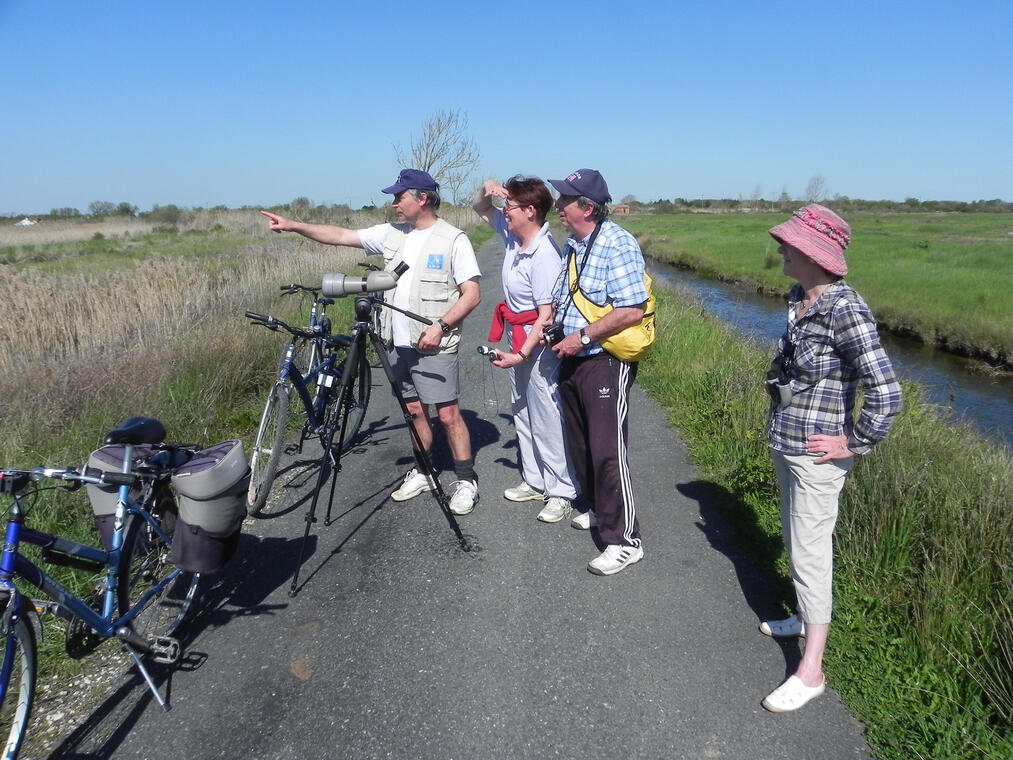 Balade à bicyclette "de l'estuaire au marais"
Fauna - flora , Discovery
in Fouras
BICYCLE RIDE
From the estuary to the marshes

In the heart of the Charente estuary, a nesting site and migratory stopover between northern Europe and Africa, the marshes of Fouras are home to a wide variety of water birds, waders and passerines...
Tour : Departure from the Fouras Tourist Office towards the Charente estuary via the Soumard marsh.
(about 10 km).
Guide from the Ligue pour la Protection des Oiseaux.
Meeting point: Fouras Tourist Office.
On

April 13, 2023

On

April 27, 2023

On

June 8, 2023

On

June 15, 2023

On

July 13, 2023

On

July 20, 2023

On

July 27, 2023

On

August 3, 2023

On

August 10, 2023

On

August 17, 2023

On

September 7, 2023
Thursday

2:30 PM - 5:00 PM
Thursday

2:30 PM - 5:00 PM
Thursday

2:30 PM - 5:00 PM
Thursday

2:30 PM - 5:00 PM
Thursday

10:00 AM - 12:30 PM
Thursday

10:00 AM - 12:30 PM
Thursday

10:00 AM - 12:30 PM
Thursday

10:00 AM - 12:30 PM
Thursday

10:00 AM - 12:30 PM
Thursday

2:30 PM - 5:00 PM
Thursday

2:30 PM - 5:00 PM